Trevor wins WD & 1st point at Ventura KC 1/09
Owner/Breeder handled by Anna Lee McKennon
Trevor wins BBE Sporting Group 4th
Ventura Kennel Club -Jan 2009

CH Bayserenade, Nobu N Samamari's Samurai 'Mojo'
finished at only nine months old, in two weekends with back-to-back 5 point majors, handled by Mike & Linda Pitts. Owned by Karen Nobumoto. Co-owned by Stephanie Kaul
New Ch Bayserenade, Nobu N Samamari's Samarai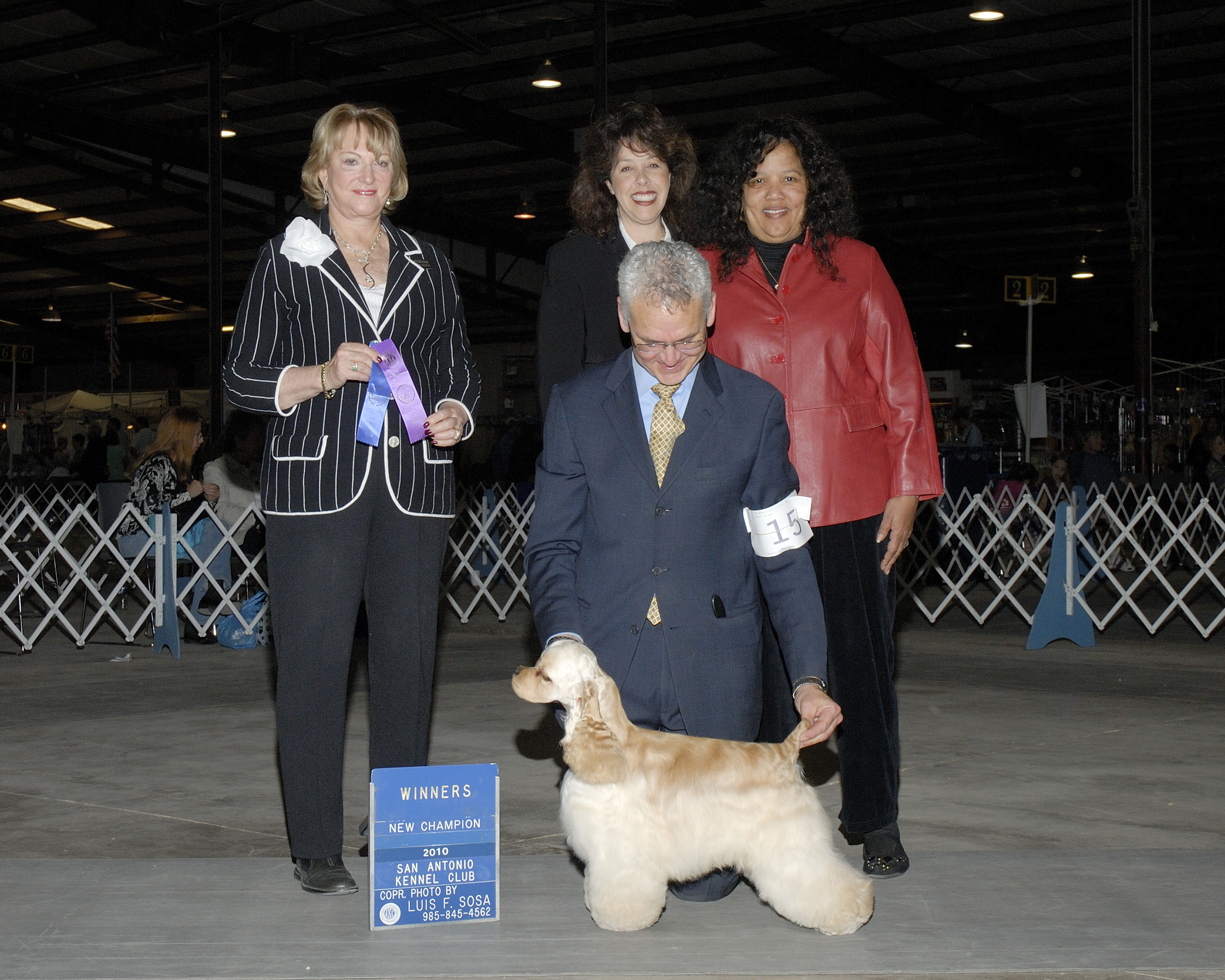 Mojo with handler Mike Pitts and owners Karen Nobumoto & Stehanie Kaul

CH Bayserenade's My Fair Lady 'ELIZA'
OFA Good
finished with multiple Best in Sweepstakes wins & a class placement at the ASC Flushing show, exclusively trained and handled by Stephanie McAlister. She finished at 12 months old, with BW for a 3 point major at the Santa Maria KC show in Ventura under distinguished judge Arly Hussien. The same weekend she won Winners Bitch at the S Cal CSC Specialty for a 4 point major. Eliza is owned and loved by Mary Belanger of New Mexico, Bel-Mar Cockers.
Eliza at ASC 2010 with Stephanie Hermann
Thank you Judge Jose Serrano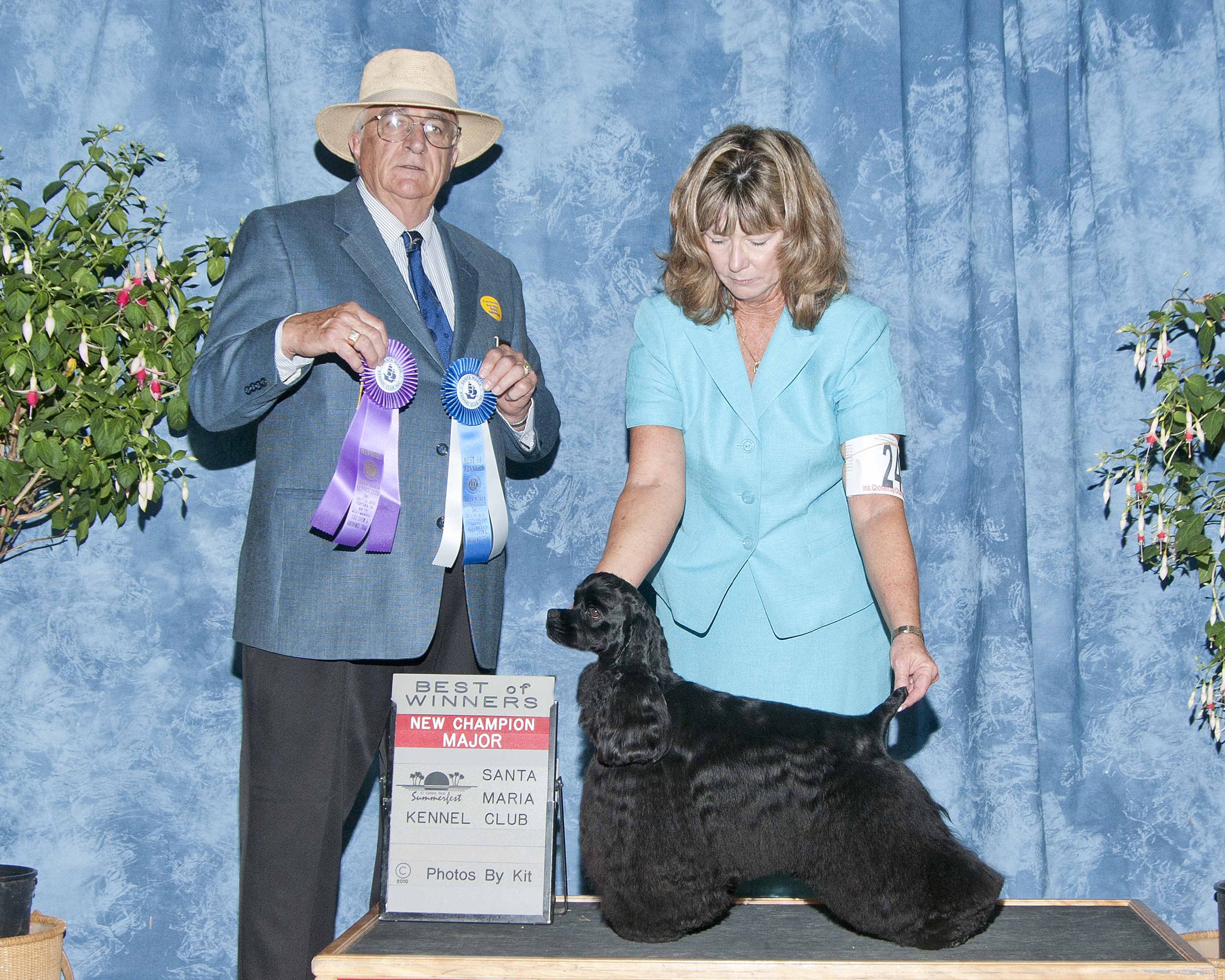 Am CH Bayserenade's Sound of Music
'JULIE'
Julie is owned by Josephine & Harald Barth-Pettswoods Cockers of Cali, Columbia. I am very appreciative of their support of Julie's Am CH by sending her back to the US to complete her AmCH in just five weeks under the expert presentation of Santiago Pinto. Julie finished with 2-four point majors, a three point majors, and multiple BOV from the classes.
Julie wins BOS to BISweeps at 6 mos old.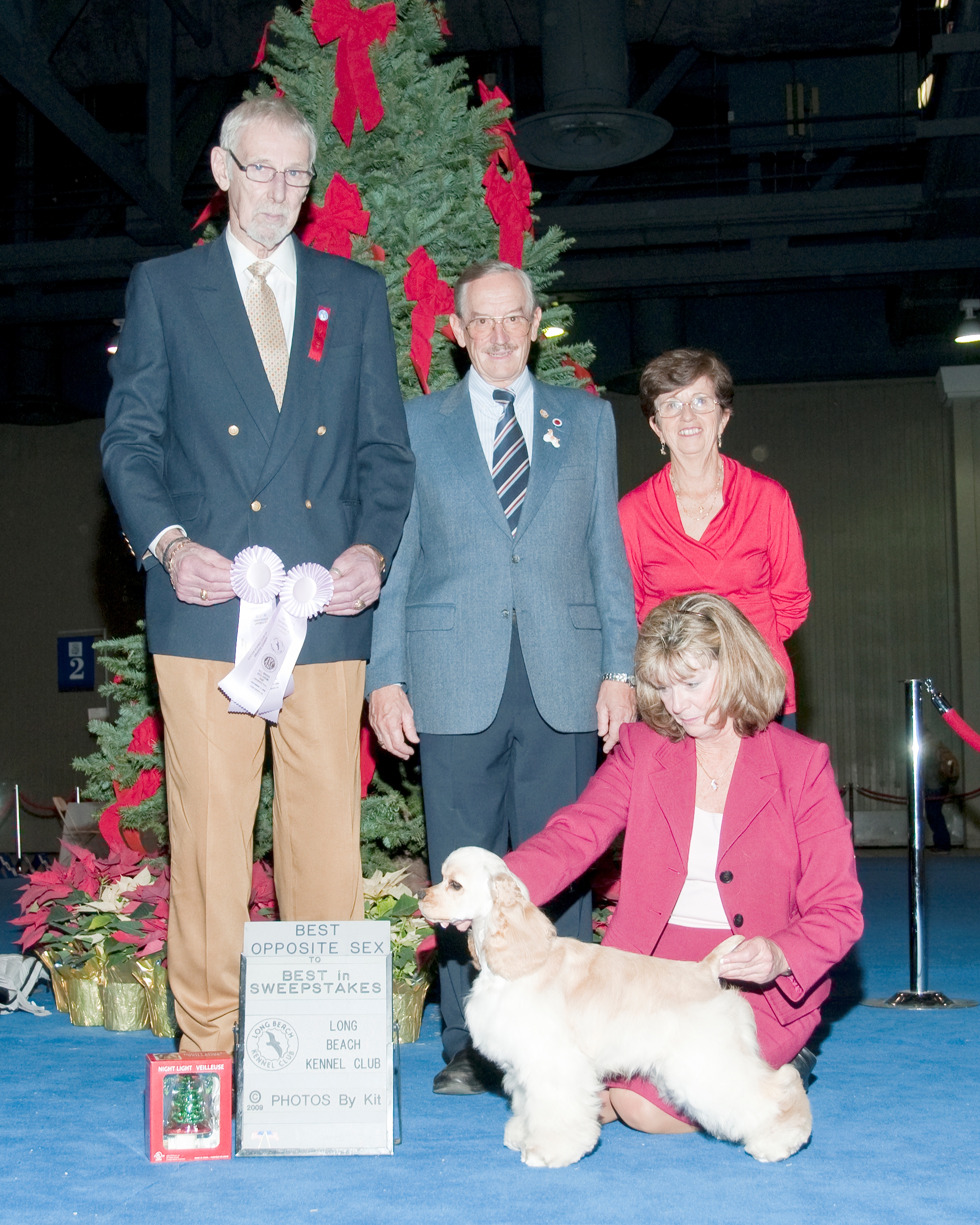 New CH Bayserenade's Sound of Music 'JULIE'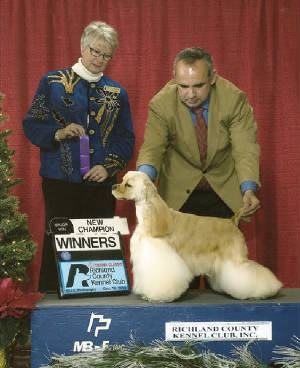 Owned by Josephine & Harald Barth-Pettswoods Cockers Cali,Columbia. Presented by Santiago Pinto